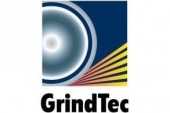 Grindtec
We would like to invite you to visit our booth at the Grindtec in Augsburg from 14. to 17. March.
Our booth is located at the hall 7 and the booth number is 7002/7037.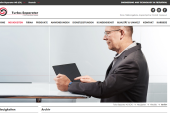 New Website Last Friday, our new homepage went online, new is also optimized for mobile devices. We are for the good cooperation with the advertising agency Nordwand AG.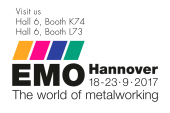 Turbo-Separator AG presents its new concept, Modularity - Flexibility - Design, at the EMO in Hanover.
The completely redesigned NGU200 centrifuge is integrated in a modular system. The modularity offers the customer flexible expansion for the future. The newly developed centrifuge was developed from the best features of the products of the two product lines Turbo Separator and Turbo-HKS. From the year 2018, this solution can be ordered from us.