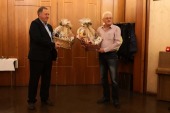 Last Friday, at the Christmas dinner of the two companies Turbo-Separator AG and Turbo-HKS GmbH, we were able to celebrate five anniversaries with a total of 125 years of service.both 10 Years Christopher Stump and Rob Arnolds20 Years of Service for the Company Fitje Höbelamazing 40 Years of Service for us, Merk GerhardAnd last but not least Mohr Johann for great 45 Years, 11'250 Working days or 100'000 Working hours "without overtime".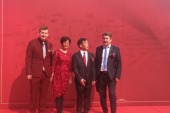 Last week a delegation of the Turbo-Filtration Shanghai including the General Manager and the Customer Relationship Manager from the Headquarter in Switzerland attended the opening ceremony of our customer's new plant. Our GM held a speech to thanks for the long and successful relationship and wished the whole SAT Family successful business in their new building.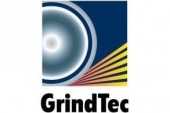 Grindtec
Wir würden uns freuen, wenn Sie uns an unserem Stand an der Grindtec in Augsburg besuchen würden.
Unser Stand befindet sich in der Halle 7 die Standnummer ist 7002/7037.